About MRCF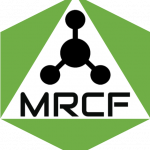 The Materials R&D and Consulting Facility (MRCF) was established to facilitate the extension services of the Department of Mining, Metallurgical and Materials Engineering as well as to provide technical support to its research and academic functions.
It started as Rubber Materials R&D and Consulting Facility in 2015 through the research project entitled "Rubber Project 3 (RP3): Enhancing and Increasing Local Content in Rubber for Motorcycle Tire Application" funded by the Department of Science and Technology. Upon completion of the RP3, the UP DMMME took charge of the management of the Facility.
On July 2, 2018, it was institutionalized by UP DMMME and renamed as the Materials R&D and Consulting Facility to include testing and analytical services, research & development, and advisory to academe and various industries.
As of now MRCF has one laboratory, the Materials Characterization Laboratory (MCL) and is composed of three sections:
Mechanical Testing Section – conducts testing of mechanical strength and hardness of various materials such as plastic, rubber, thin films, metals, ceramics, etc.
Thermal Analysis Section – conducts testing of thermal stability, thermal decomposition, and determination of thermal properties under dynamic loading of polymeric materials as well as some low melting temperature ceramics and metals
Size and Surface Area Analysis Section – conducts testing on measurements of particle size distribution and surface area of powders such as oxides, organic materials, nanoparticles; also performs morphological investigation of various solid materials
Service Provision Guidelines
MRCF abides by the operational restriction set by UP Diliman. Service provision shall be automatically suspended when physical reporting to the workplace is suspended.
In light of the limited operations due to the ongoing pandemic, all request shall be properly coordinated following the service provision guidelines of the facility which may be accessed through bit.ly/mrcf-serviceprov
For inquiries and requests, please contact us through mrcf@up.edu.ph.