About MRCF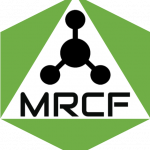 The Materials R&D and Consulting Facility (MRCF) was established to facilitate the extension services of the Department of Mining, Metallurgical and Materials Engineering (DMMME) of the University of the Philippines (UP). MRCF also provides technical support to its research and academic functions.
Vision
MRCF envisions itself as being the premier facility for materials discovery, innovation and solutions contributing to national progress and sustainable development goals.
Mission
To contribute to the accelerated development of the industry, academe, and government through the provision of expert technical solutions to pressing engineering problems
To provide innovative solutions through guided and timely analytical services
To enhance the competency of the research community through training programs and engaging learning experience
Core Values
We are MRCF – Multi-disciplined, Responsive, Client-centered, First-rate
We offer the shared MMME expertise of the DMMME's faculty and staff to respond to clients' needs and provide client-centered and first-rate analytical, research, consultative, and training solutions.
Testing and Analysis
MRCF processes the testing requests offered by DMMME. Clients may check the available services here.
To avail of the testing services, clients may send us an email at mrcf@up.edu.ph. Once we have confirmed the availability and applicability of the samples for the test, clients will be asked to fill out an online request form.
Refer to the flowchart below for the process of accepting requests:
Laboratories Currently Offering Services
Materials Characterization Laboratory (MCL)
The Materials Characterization Laboratory (MCL) is composed of two sections, (1) the Thermal Analysis (TA) Section and (2) the Size and Surface Area Analysis (SSA) Section. The TA section conducts testing of thermal stability, thermal decomposition, and determination of thermal properties under dynamic loading of polymeric materials as well as some low melting temperature ceramics and metals. On the other hand, SSA Analysis Section conducts testing on measurements of particle size distribution and surface area of powders such as oxides, organic materials, nanoparticles, etc.; also performs morphological investigation of various solid materials.
MCL also handles testing and characterization services for students and
various industries. Some industries also seek consultancy services from the laboratory particularly for materials failure investigation for their products.
Mechanical Testing Laboratory (MTL)
Mechanical Testing Laboratory conducts testing of mechanical strength and hardness of various materials such as plastic, rubber, thin films, fiber, metals, ceramics, etc. This section houses the Universal Testing Machine (UTM), Mooney Viscometer (MV), Rubber Process Analyzer (RPA), and various hardness testing machines.
Composite Materials Laboratory (CML)
The Composite Materials Laboratory, as the name implies, is designed to cater to instructional and research activities involving composite materials. One of the frequently sought services from this laboratory is its electrospinning capability which will also require other testing and characterization procedures for the electrospinning solution. These include determination of the surface-charge of particles in certain liquid media, determination of viscosity of electrospinning solutions, as well as determination of solution drying time, which are tests done to help ensure that a nanofibrous membrane is indeed produced from the electrospinning process.
Mineral Processing Laboratory (MPL)
The Mineral Processing Laboratory mainly houses laboratory scale and pilot scale equipment that can be used for size reduction, screening, classification and mineral concentration. It also houses some equipment that can be used for metals extraction and recovery.
Extractive Metallurgical Laboratory (EML)
The Extractive Metallurgical Laboratory housed analytical equipment used to determine the elemental composition of materials such as metals and ores.
---
For other information, kindly refer to the following resources: